About TomatoInk
The TomatoInk Way of Doing Business
TomatoInk is an eco-friendly, low-cost provider of ink and toner. By packaging ink in remanufactured cartridges, we pass along substantial savings both financial and environmental to you. Our products give the same vibrant, high-quality results you expect from the name brands but at prices up to 80% less!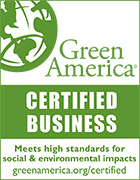 Why TomatoInk? We've Got Reasons.
High Quality, Low Prices
By combining recycled cartridges and Internet-only selling, we can afford to give you a big break on your ink costs. We operate solely from our headquarters in the Bay Area of Northern California, saving you all the brick-and-mortar costs of the old ink shopping days while providing the latest ink and toner products that deliver superior results.
We Take into Account the WHOLE Cost
It would be easy to consider our use of recycled cartridges as a job well done, but we go a step further and look at the entire lifecycle of our products. The materials used to manufacture new cartridges come from the earth so we want to help replenish those resources.
Customer Success, Not Just Service
Unlike other companies, we actually like hearing from you! Any question you might have, be it about ink troubleshooting or your ink order status is another opportunity to get to know you. We're here to make your relationship with TomatoInk as successful as possible. Toll-free phone, live chat, online contact form we're here for you in any format you need.
Since 2003 we've earned eBay PowerSeller status and received more than 40,000 positive feedback from customers all over the United States. We're also a Google Trusted Store with a 4.6 rating.
You Receive Your Ink QUICKLY and CHEAPLY
There's no idling on our end. We almost always ship your order within 24 hours unless the ink is backordered. Tracking number, estimated delivery date, and all the other information you've come to know and expect from online shopping will be waiting in your inbox upon shipment. Plus, on any order over $50, we'll cover the shipping to anywhere in the contiguous United States. Under the $50 mark? Don't worry, it's only $3.99.
1-Year 100% Satisfaction Guarantee
So sure are we that our ink and toner cartridges are comparable to the name brand options, we offer a 100% Satisfaction Guarantee on all of our non-OEM products. Most of the TomatoInk stories go like this: you print, you're happy, you print again. BUT just in case you print and you're not 100% satisfied, you can return the product for a full refund with 10 days of delivery. Try our risk-free approach and start saving money and the environment today.
Secure Shopping
You've come to expect a safe shopping experience online and TomatoInk gives you just that. Protected with the standard 128-bit SSL encryption and PCI/CISP compliant, all your payment and personal information stays between you and us. If you want, you can save it on our protected site for future purchases, or we can delete it immediately after you order.
What's more is that we think of our customers as friends new and old, not pieces of data we can sell to third parties. That's why our relationship with you stays private, and our customer database will always remain confidential.
---
The Story behind TomatoInk
Have you ever wondered where the name "TomatoInk" comes from? Find out as we share our story with you.
Remanufactured Cartridges
First, the basics. You probably already know that we sell remanufactured printer ink cartridges, which is an environmentally friendly solution to wasteful printer ink. Our company's founder and CEO, Andrew Yeung, came up with the idea after experiencing the same frustrations with conventional printer ink that we've all had at one time or another.
"Before having the business, I found that printer ink cartridges were ridiculously pricey," explains Yeung. "I tried using an ink refill kit but the print quality was no good."
Yeung started researching other options and discovered remanufactured cartridges. What exactly does "remanufactured" mean?
Yeung describes the process: "Our factory collects high-quality used cartridges. There, they are professionally cleaned and inspected and any defective parts get replaced. The cartridges then get filled with high-quality ink comparable to that used in name-brand cartridges. And finally, every single cartridge is inspected and test printed."
This strict quality control process ensures that you as a TomatoInk customer never have to choose between print quality and environmentally friendly products.
Tomato + Ink = Fresh, Friendly, Colorful
And about that name — why TomatoInk? Yeung laughs and explains that it was his wife's idea. "Our company had been selling remanufactured printer ink cartridges since 2008; however, the site brand we were using at that time didn't fully illustrate how eco-friendly our products were. My wife said that tomatoes give people a friendly and fresh impression — I mean, who doesn't like tomatoes? TomatoInk is a name that represents our brand values: Fresh. Friendly. Colorful."
So, what is TomatoInk, you ask? Now you know! Printer ink that costs less, looks good, and benefits the environment too.
---
Agreement and Disclaimer
Sales Policy Agreement
By placing an order at TomatoInk, a customer has agreed to the terms and conditions of the sale as indicated on this website. By placing an order at TomatoInk, a customer has agreed to the total dollar amount of the sale, and authorized TomatoInk to collect payment via the payment method the customer specified. TomatoInk reserves the right to make changes to this site and these terms and conditions at any time.
TO THE MAXIMUM EXTENT PERMITTED BY APPLICABLE LAW, TomatoInk AND OTHER SUPPLIERS DISCLAIM ALL OTHER WARRANTIES AND CONDITIONS, EITHER EXPRESSED OR IMPLIED, INCLUDING, BUT NOT LIMITED TO, IMPLIED WARRANTIES OR CONDITIONS OF MERCHANTABILITY, FITNESS FOR A PARTICULAR PURPOSE AND NON-INFRINGEMENT.
Disclaimer
TomatoInk attempts to be as accurate as possible in our content and pricing. However, we cannot guarantee that the product descriptions/specifications, pricing or any other content on the site is accurate, complete, or current. In the event that a product is listed at an incorrect price due to typographical, photographic, or technical error or error in pricing information received from our suppliers, TomatoInk shall have the right to refuse or cancel any orders placed for product listed at the incorrect price. In addition, links to product reviews are intended to provide visitors with additional information and professional opinion. However, due to the printing industry's fast pace, reviews can become outdated and should not be considered a substitute for doing on your own research.